home > support > web design > wordpress > theme setup
Installing the TourCMS WordPress Theme
TourCMS WordPress Theme is ready to go, responsive, mobile friendly design integrated with the TourCMS Plugin.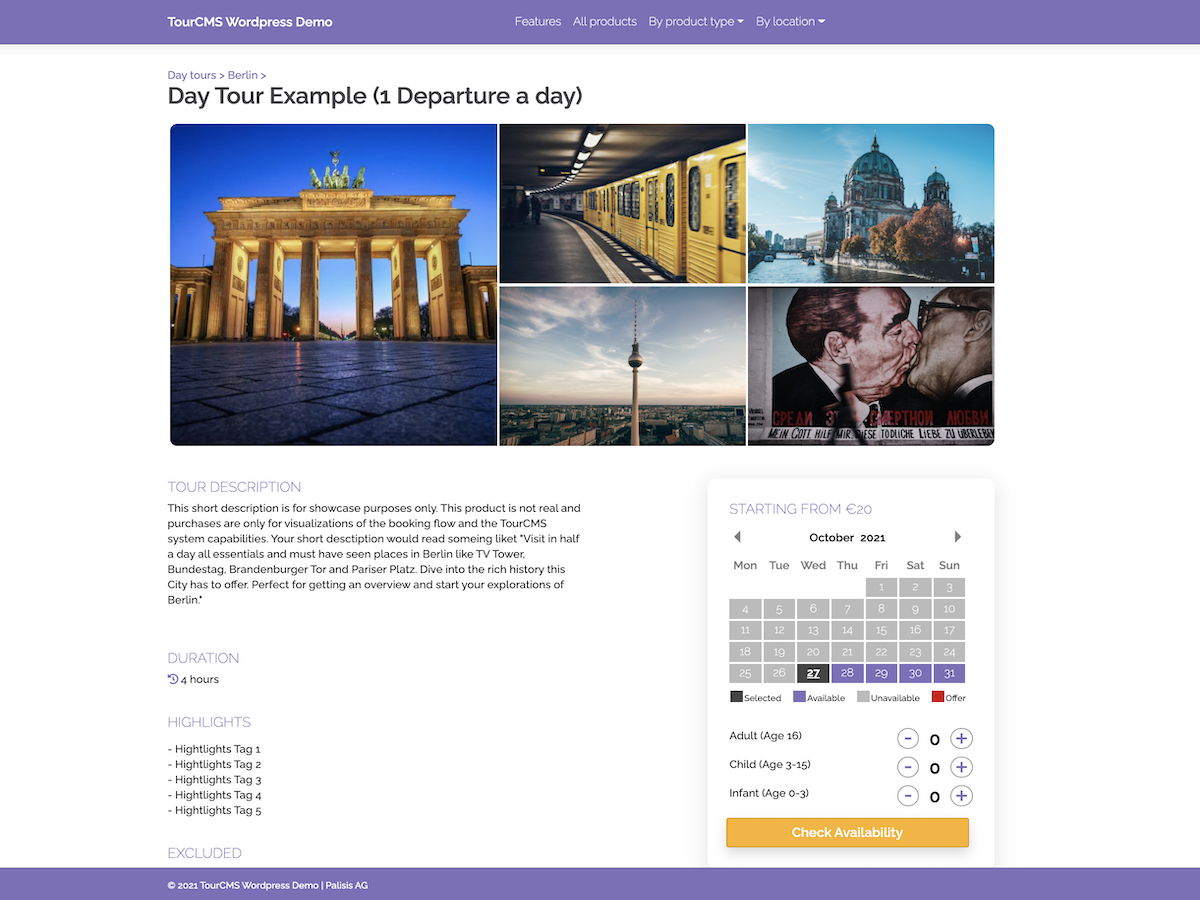 Download Theme Launch demo website
To install just download the theme to your computer, head to the Appearance > Themes page in WordPress Admin and click on the Install Themes tab then upload. Once the theme is installed click Activate.
Setup
The theme offers a selection of preset colour styles, to switch between those head to "Appearance" > "Customize" then look under "Preset styles".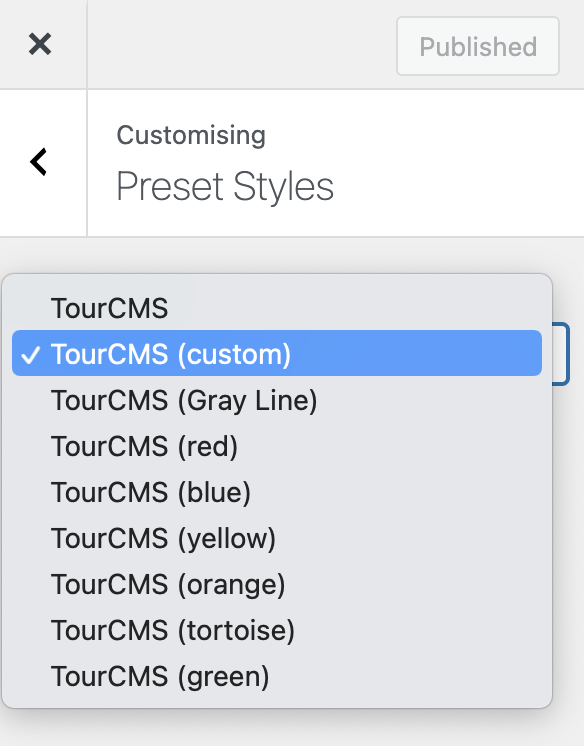 Various features such as booking engine integration style, or promotional ribbons can be configured on a per tour basis using tags, for more information see the next page, loading products.